Service is the key to success. We've been selling and providing service in Marquette County, Michigan for nearly 100 years, and if we continue to service our customers well, then we'll keep on selling.
We have a large service area capable of providing excellent service on any size job.
We are your Lawn Mower, Chain Saw, Snow Blower Service Center
We are your Factory Authorized:
Service Center.
We have a large selection of hard to find Techumseh engine parts
Stop in or give us a call for our complete inventory
We also offer pick up and delivery!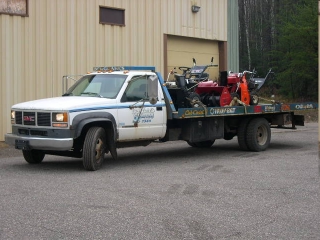 © 2012 Bergdahl's Inc
All Rights Reserved